Incorporated in Singapore with limited liability under the Chapter 163A Limited Liability Partnerships Act, JCK Singapore LLP is a professional accounting and tax service provider firm that specialises and keenly focuses on helping Singapore small, medium businesses and non-profit organisations stay compliant with their reporting to relevant local governmental authorities. 
The idea behind the business came about with a simple thought, can compliance and non-revenue generating costs in a business be lower? Are businesses overpaying to keep "white elephants" in their organisations when they could use that money instead to grow their core business? If businesses were to outsource to service provider, are they able to get cost-savings?
We dwelled and surveyed the local Singapore market of accounting and taxation service providers and we realised what was lacking. Cost-efficiency and quality service. More often than not, quality service comes at an extremely high price and cost-efficiency equates low quality service which ends up wasting everybody's time.
At JCK, it is our goal and aspiration to achieve this equilibrium of cost-efficiency and quality service. It is as simple as this question, is quality service really that expensive? This is our heartbeat.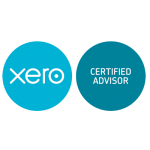 Registered Address
50 Chin Swee Road
#09-04 Thong Chai Building
Singapore 169874
Operating Hours
Monday—Friday: 9:00AM–6:00PM
Copyright © 2017 – 2023 JCK Singapore LLP (Reg No. T17LL1180A), a limited liability partnership incorporated in Singapore. All rights reserved.