Thank you for visiting JCK Singapore. Please submit your comments or questions using the form below and a representative from JCK Singapore will follow up with you shortly.
By completing this form, you agree that JCK Singapore LLP will manage your personal data in accordance with the Personal Data Protection Act 2012 ("The Act") and our data protection policy.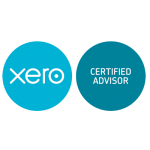 Registered Address
50 Chin Swee Road
#09-04 Thong Chai Building
Singapore 169874
Operating Hours
Monday—Friday: 9:00AM–6:00PM
Copyright © 2017 – 2022 JCK Singapore LLP (Reg No. T17LL1180A), a limited liability partnership incorporated in Singapore. All rights reserved.