Jeremiah Chia, CPA
Managing Partner
A qualified accountant and member of the CPA Australia, Jeremiah is the Practice Principal and Managing Partner of JCK Singapore.
Growing up, Jeremiah enjoys and gets his sense of fulfillment from being able to be counted upon by his peers and contacts. It was during his time in New Zealand that piqued his interest in business and to give him the idea that he could use his natural service-centric disposition for business.
His first business foray was whilst his undergraduate studies in New Zealand with a car dealership operating in Penrose and Pukekohe, Auckland City, where he handled the sales and marketing of imported cars and used cars bought from auction houses. He witnessed first hand, the brutality and unforgiving environment car dealerships faced. Overheads and capital commitments to maintain rolling stocks meant dealerships could hardly afford to not make a sale every 2 days on average. It was also through his time there that he was able to relate what was taught in school and to see clearly the correlation between profit margins and break-even points. The key he surmise is the cliche, want to see your profits grow, keep the cost low.
After coming back to Singapore, Jeremiah began stints with a local Singapore IPC charity and a global mid-tier accounting firm and has since garnered exposure and experience accounting for clients from industries including F&B, professional consultancy services (branding, business management, legal and medical), media production and the non-profit sector.
Graduating from the Auckland University of Technology as one of their top graduates, Jeremiah was invited into the prestigious Beta Gamma Sigma International Honour Society in 2016. He can be seen featured here with his alma mater.
Education
Bachelor of Business in Accounting
Auckland University of Technology, New Zealand
Professional Memberships
Member, CPA Australia
Member, Beta Gamma Sigma, USA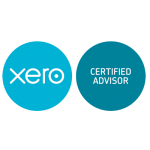 Registered Address
50 Chin Swee Road
#09-04 Thong Chai Building
Singapore 169874
Operating Hours
Monday—Friday: 9:00AM–6:00PM
Copyright © 2017 – 2019 JCK Singapore LLP (Reg No. T17LL1180A), a limited liability partnership incorporated in Singapore. All rights reserved.