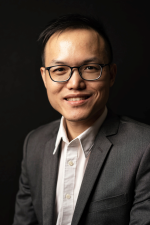 Jeremiah Chia
Managing Partner
The firm's Practice Principal and Managing Partner, Jeremiah is a qualified accountant and tax practitioner, holding memberships with the CPA Australia and the Singapore Chartered Tax Professionals.
Growing up, Jeremiah enjoys and gets his sense of fulfillment from being able to be counted upon by his peers. It was during his time in New Zealand that piqued his interest in business and allowed him to utilise his natural service-centric disposition for sales and client-facing roles.
His first business foray was whilst his undergraduate studies in New Zealand with a car dealership operating in Penrose and Pukekohe, Auckland City, where he handled the sales and marketing of imported cars and used cars bought from auction houses. He witnessed first hand, the brutal and unforgiving environment car dealerships faced. Overheads and capital commitments to inventory management meant dealerships could hardly afford not making a sale every 2 days on average. It was also through his time at the dealership that he was able to relate what was taught in school and to see clearly the correlation between profit margins and break-even points.
With his return back to Singapore, Jeremiah has gained commercial experience in the accounts department of a global shipping giant, a local Singapore IPC charity and in the accounting and advisory arm of an international CPA firm. Together with his prior corporate appointments, he has garnered exposure and experience accounting for clients from industries including F&B, professional consultancy services (branding, business management, legal, medical and real estate), shipping, construction, media production, education, and the non-profit sector, performing controllership, accounting, tax and payroll functions.
Education
Master of Science in Management – National University of Singapore
Bachelor of Business in Accounting – Auckland University of Technology, New Zealand
Professional Memberships
Accredited Tax Practitioner (Income Tax & GST) – Singapore Chartered Tax Professionals
Certified Practising Accountant – CPA Australia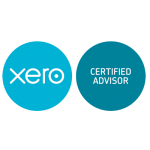 Registered Address
50 Chin Swee Road
#09-04 Thong Chai Building
Singapore 169874
Operating Hours
Monday—Friday: 9:00AM–6:00PM
Copyright © 2017 – 2023 JCK Singapore LLP (Reg No. T17LL1180A), a limited liability partnership incorporated in Singapore. All rights reserved.