Accounting System & Setup
Certified Advisors and Partner firm with Quickbooks Online, Xero and Zoho Books, we provide installation and setup service which comprises of fresh accounting system setup and migration of accounting system between softwares.
As part of our service,  we offer free appraisal of your existing business systems to help you to determine the best software solution for your business. Various accounting packages offer distinctly different features that can benefit your business. We will help you to find out which package best suits your business needs.
Accounting System & Setup package would include:

• Customising your Chart of Accounts
• Setting up your company accounts ledger
• Creating items, invoices & templates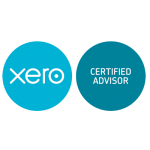 Registered Address
50 Chin Swee Road
#09-04 Thong Chai Building
Singapore 169874
Operating Hours
Monday—Friday: 9:00AM–6:00PM
Copyright © 2017 – 2022 JCK Singapore LLP (Reg No. T17LL1180A), a limited liability partnership incorporated in Singapore. All rights reserved.