Financial Year Closing Support
Singapore companies are required to have their yearly financial reports prepared in accordance with the SFRS (Singapore Financial Reporting Standards). Every Singapore Company also needs to hold its Annual General Meeting (AGM) every calendar year and to table its Financial Statements (FS) at the AGM for the shareholders' approval.

XBRL Filing
With effect from 3 March 2014, ACRA mandates that private limited companies and public companies limited by shares should prepare and submit their financial statements in full XBRL (eXtensible business reporting language) format when they submit their Annual Returns. Small or dormant EPCs are allowed to submit their financial statements in partial XBRL format.

XBRL is a language used in computers to present financial statements such that they can be retrieved from online records and transferred directly to users such as auditors, regulators and financial analysts for various purposes. More information on XBRL can be found at www.xbrl.org. 

Our Financial Year Closing package includes the following:
• Preparation of financial reports in compliance with SFRS 
• Drafting of Mock FS and Audit Schedules
• Advice on accounting related matters
• Provision of on-site audit support
• Providing timely reminder on the relevant deadlines
• XBRL Conversion of Financial Statements and filing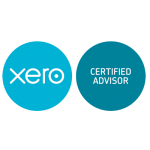 Registered Address
50 Chin Swee Road
#09-04 Thong Chai Building
Singapore 169874
Operating Hours
Monday—Friday: 9:00AM–6:00PM
Copyright © 2017 – 2023 JCK Singapore LLP (Reg No. T17LL1180A), a limited liability partnership incorporated in Singapore. All rights reserved.