One of the most important tasks for all businesses is the preparation of payroll and payment of salary.

Under the Singapore Employment Act enforced by the Ministry of Manpower, companies must pay their employees their correct salaries within 7 working days after the end of the salary period. Failure to pay salaries in accordance with provisions of the Act is an offence.

As an employer, you must also prepare Form IR8A and Appendix 8A, Appendix 8B or Form IR8S (where applicable) by 1st March each year for all your employees who are employed in Singapore. When your non-Singapore Citizen employee ceases employment with you in Singapore or plans to leave Singapore for more than three months, it is also your responsibility as an employer to ensure that he/she pays all taxes. This process is known as Tax Clearance and would require you as an employer to file an IR21 form to the Inland Revenue Authority of Singapore. This applies to all work pass holders including Personalised Employment Pass (PEP) holders.
The processing of payroll can be complex depending on the facts of the case. Some examples would be due to additional components such as benefits, allowances, deductions, government remittance and the aforementioned tax clearance.
Our payroll service ensures that the government remittances and voluntary contributions such as CPF, SDL and Self-Help Funds (E.g. CDAC, Mendaki, Sinda etc.) are paid on time. The relevant tax filing requirements are being followed and payroll information is kept confidential at offsite facilities.

Our payroll service includes the following:

• Initial setup of payroll system
• Monthly payroll processing and CPF submission 
• Preparing and issuing pay slips to employees
• Yearly IR8A/8E processing
• Ad-hoc IR21 and other compliance related submissions to IRAS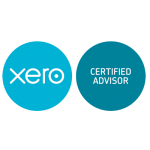 Registered Address
50 Chin Swee Road
#09-04 Thong Chai Building
Singapore 169874
Operating Hours
Monday—Friday: 9:00AM–6:00PM
Copyright © 2017 – 2023 JCK Singapore LLP (Reg No. T17LL1180A), a limited liability partnership incorporated in Singapore. All rights reserved.