These are clients with no accounting, human resource and finance staff. We are their accountants and their quasi finance team. We handle the full spectrum of their finance work, from paying their suppliers, processing payroll to handling their month and year closing.

We typically come in once a week and fees range on average, from SGD 600 to SGD 1500.


These are clients with either accounting, human resource or finance staff on their team. 

For clients in this profile, we act more akin as an consultant to them. We provide advisory services such as withholding tax queries, accounting treatment or payroll compliance matters with IRAS. From time to time, we would also act as cover for their finance team when their staff could not be around (sick or on vacation leave).

We typically come in once a month and fees range on average, from SGD 250 (lowest fee paying job we have) to SGD 1000.
Cost Comparison (In-house full time staff vs outsource)

In-house staff or Outsource?
The correct answer is it depends, not absolute and it could change over a period of time. At JCK, we do not hard sell and suggest that outsourcing is the only way to go. There is no one size fits all answer to this question.
A common approach is to use an absolute number as an indication whether to hire an in-house staff. For example, deciding to hire in-house staff when annual turnover or expenses is > SGD 500K. The usefulness however, of using an absolute number can be distorted without putting some thoughts behind the number.
At first glance, the SGD 500K mark could come off as needing a high level of maintenance, hence the need to hire a full time staff. What if the SGD 500K turnover/expenses are made up of high value but low volume transactions instead? Would the decision be different?
Consideration Points (In-house vs Outsourcing)
In-house: When you hire a full time staff, you will have to set aside for their salaries and other associated costs such as sick leave, vacation, and health insurance etc. You could also end up spending more resources than needed on staff (training new hires) or surprisingly, too much good is also no good – not optimising cost-effectiveness by hiring a highly skilled staff that is above the skill level needed for the role.
Here's an overview of the salaries for accounting and finance position from Kelly Services Singapore Salary Guide: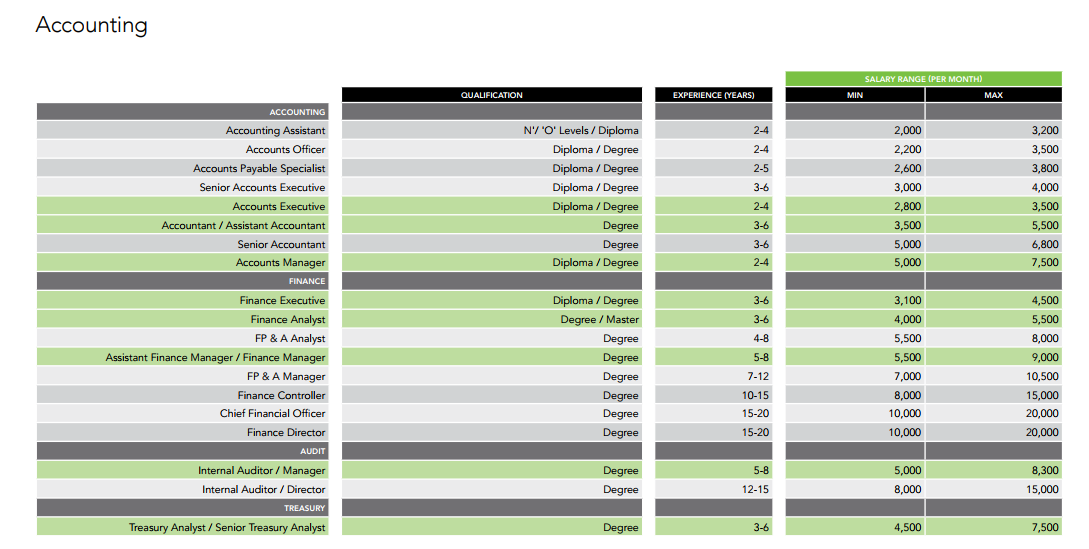 As can be seen, the average cost for a Full Time Accounting/Finance personnel ranges from SGD 2000 (Accounts Assistant) to the range of SGD 4000 and above for Executive / Senior Accountant and Administrator.
Outsourcing: For our existing clients under Profile 1, as we are effectively their quasi finance team, and we typically come in at least once a week, our monthly fees ranges from SGD 600 to SGD 1500 on average.
For our clients under Profile 2, it varies but as we perform jobs more akin on a project basis, the monthly fees could range from SGD 250 (our smallest job) to SGD 1000* indicative figures. Please refer to our fees here for our full listing of fees.
In-house: It is always a matter of convenience and security when you can visibly see your staff in your office.
With this arrangement, you get to monitor on a close-basis, their productivity, the quality of their performance and work attitude.
When there are problems/situations in the office that need to be addressed, you can mobilise your staff at a very quick response time. 
Outsourcing: By engaging us, we will not be able to be physically present by your side liken to a full time staff. This is a fact and we will not attempt to lie and say we can be at your side 24 hours by 7. 
Rather, drawing back to point, our role is to take away the accounting and relevant compliance matters away from your mind so that you can focus on your core business. Our working relationship is professional and because you are paying us, our focus and goal is to get the job done correctly and to save as much money and time for you. Having said this, as described in our section "why choose us", we list down our service commitments and guarantee. We are always just a phone call or email away.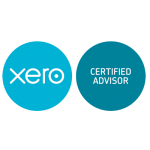 Registered Address
50 Chin Swee Road
#09-04 Thong Chai Building
Singapore 169874
Operating Hours
Monday—Friday: 9:00AM–6:00PM
Copyright © 2017 – 2023 JCK Singapore LLP (Reg No. T17LL1180A), a limited liability partnership incorporated in Singapore. All rights reserved.