Outstanding Value and Service Guarantee
Our pricing is fair and reasonable. Having a smaller size team means lesser overheads to worry about and because of this reduction in cost, we can proudly say we are in the range of 30% cheaper to engage as compared to local mid-tier accounting firms. Don't just take our words for it, compare our fees and see what we say is true.
Our team is committed to providing you quality and timely service that always exceeds your expectations. You can concentrate fully on developing your core business with the peace of mind knowing that your books are compliant and you having the right financial information and reports needed to make informed financial decisions.
No Hidden Fees
JCK's service fee schedule is completely transparent – there are absolutely no hidden fees. More importantly, they are easy to understand. No complicated formula used in deriving fees. We operate mostly on a fixed fee basis with the only exception being payroll services. Click here for a complete listing of our fees. 
Fast Response
Our service standards are high – our policy is to respond within 24 hours (1 business day) to every email or message we receive.
Convenient
We always seek to provide flexibility to our clients and are happy to come to you instead of the other way around as we believe in making it easier for you. We are also readily available, just a phone call or email away.
Thinking of the switch?
Are you dissatisfied with your current accounting services provider?
If any of the following describes your current provider, then you should consider shifting:
– Prone to inaccuracies and errors (which will in turn lead to higher audit fees during Financial Year Closing and delays in annual filing which will result in fines and penalties from ACRA)
– Poor response time
– Inconsistent communications
– High fees
Switch to JCK, and say goodbye to these problems forever. With JCK, you can enjoy efficiency, effectiveness and economy one stop accounting and taxation solution services from us.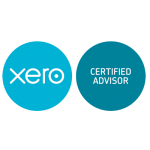 Registered Address
50 Chin Swee Road
#09-04 Thong Chai Building
Singapore 169874
Operating Hours
Monday—Friday: 9:00AM–6:00PM
Copyright © 2017 – 2023 JCK Singapore LLP (Reg No. T17LL1180A), a limited liability partnership incorporated in Singapore. All rights reserved.