Cloud accounting is an online accounting method that enables you to perform your accounting operations over the internet. This means as long you have an internet connection, you will be able to access your accounting data from any parts of the world. You will not have to wait till you reach your office to be able to create an invoice for your customer or to put through a purchase order for approval. All this can be done on-the-go with only a need for you to have an internet connection.

Besides the flexibility with going Cloud, here are some of the other benefits,
(1) Eliminating the need to maintain expensive hardware to back up data. The cloud accounting subscription includes live round-the-clock backup and are securely stored at remote data servers. For more information, please refer to the security policy of Quickbooks Online, Xero and Zoho Books.
(2) Business information is automatically updated and can be accessed by multiple users at any point of time.
(3) You only have to pay a monthly access fee to use your cloud accounting software thus lowering costs as compared to desktop accounting software which can range anywhere from a one time fee of SGD 300 to the range of SGD 1000+. Furthermore, as you are paying a monthly subscription fee, you get to enjoy live updates that are provided from time to time by the cloud accounting providers. This is contrasted with desktop accounting software where upgrades and support past usually a time period of 1 year, will be limited.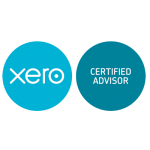 Registered Address
50 Chin Swee Road
#09-04 Thong Chai Building
Singapore 169874
Operating Hours
Monday—Friday: 9:00AM–6:00PM
Copyright © 2017 – 2023 JCK Singapore LLP (Reg No. T17LL1180A), a limited liability partnership incorporated in Singapore. All rights reserved.